The annual FALCon Discussion Forum was organized by Mishima-Kita Senior High School to provide an opportunity for students from schools in the Fujinokuni Advanced Learning Consortium to connect with each other through in-depth discussion on sustainable development and growth.
On 13 Feb 2020 (Sat), 29 participants from Mishima-Kita, Numazu-Higashi, Shizuoka, Shizuoka Municipal, Sendai Nika and Nagasaki Senior High School met online for an active discussion and sharing of what they had researched on food loss, ethical consumption, energy use, equitable trade and plastic waste generation. Following the discussion, each school made a video declaration of their actions towards responsible consumption and production.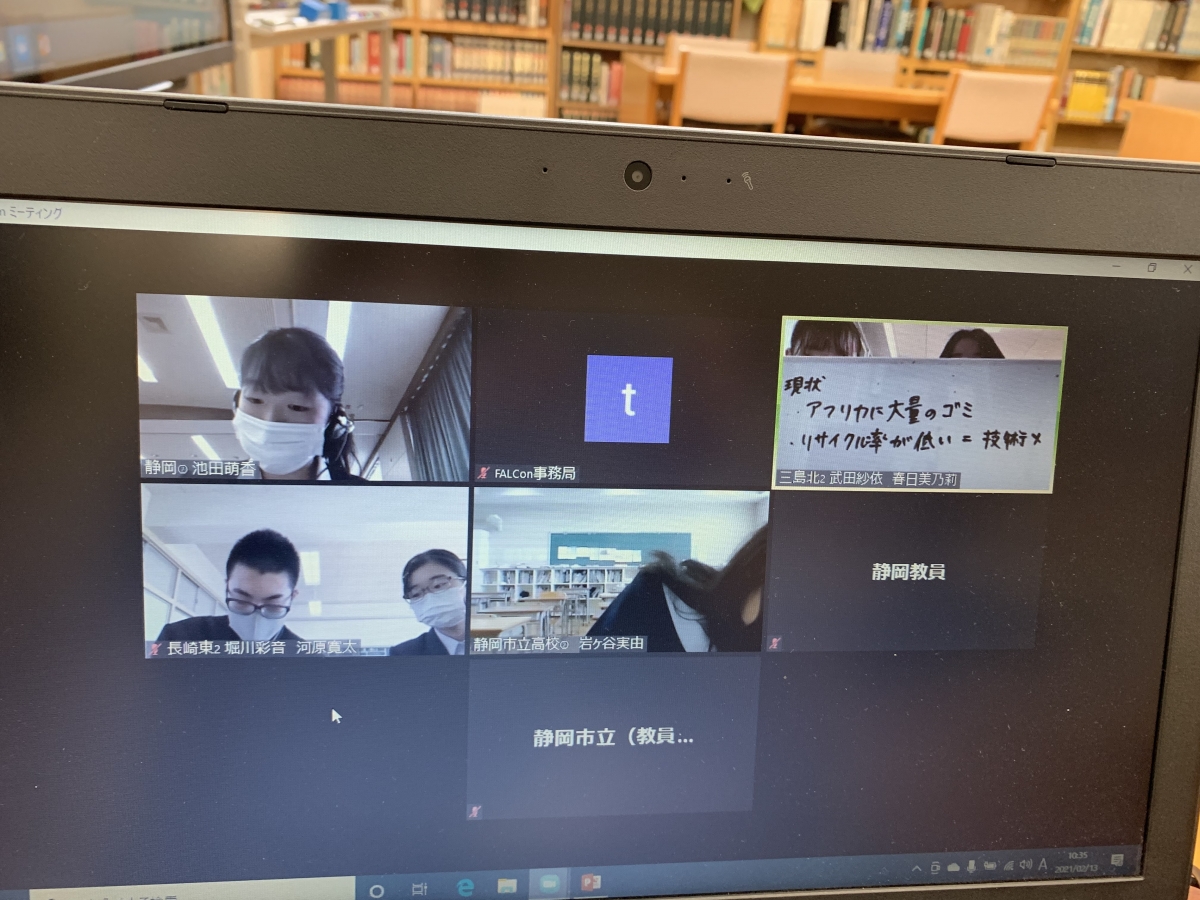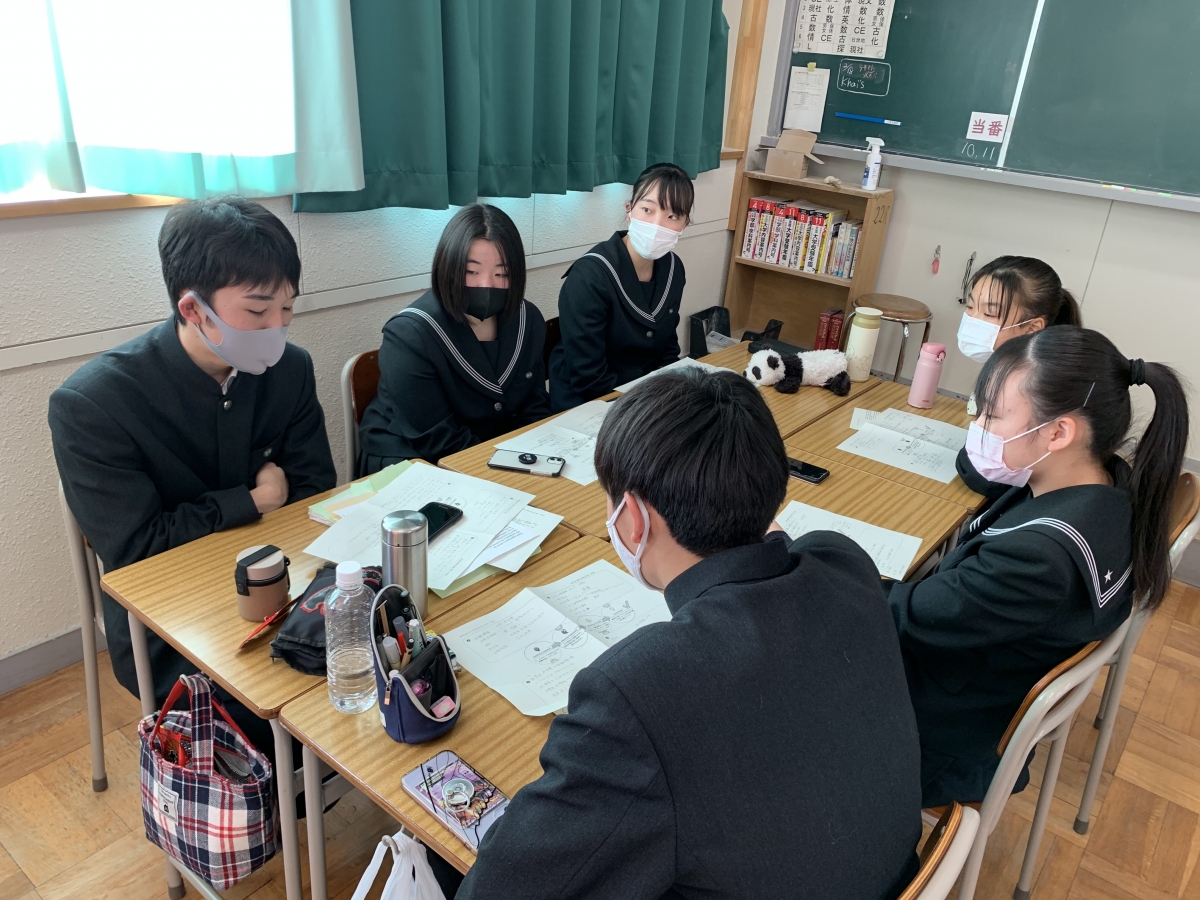 Besides the discussion, participants also had a great time interacting with each other during the 'Make Friends' session, facilitated by students from Mishima-Kita Senior High School.
Students' voice
"I realized that many problems in the world are directly related to our actions and that we have to be responsible for these problems. At the same time, I found that the choices we make daily can have a great positive influence too. I was able to think deeply about these global problems by connecting them with what is happening around me in my daily life."
"I learned that it is possible to have an active exchange of opinions with people I have never met so long as we have a common goal in mind. In addition, despite the differences in our perspectives – which came about because the places we live in, our local culture, and the way we grow up are different – all that we need is some creativity and a willingness to accept others for us to appreciate these differences.