Online Engagement with International Students from Ritsumeikan Asia Pacific University (APU)
Since 2019, Mishima-Kita Senior High School has been working with APU (a "Super Global University" designated by MEXT), to provide opportunities for our students to interact with and learn from international students in Japan.
Jul 2020 – Eleven first-year students enrolled in the "Overseas Training" elective course had a one-hour online exchange with third-year Vietnamese students studying at APU. Despite feeling some frustration initially over difficulty in expressing themselves in English, the students had a wonderful time learning about the water issues and food culture in Vietnam, building on what they have learned about the history, geography, and culture of Vietnam throughout this course.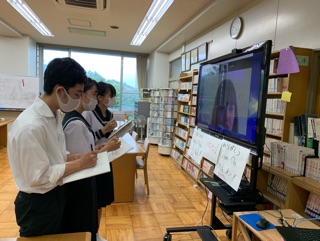 Dec 2020 – Our representative for the "All Japan High School Forum" rehearsed her poster presentation with the support of international students from APU. She received feedback on her research and a lot of advice on how to make a presentation with confidence.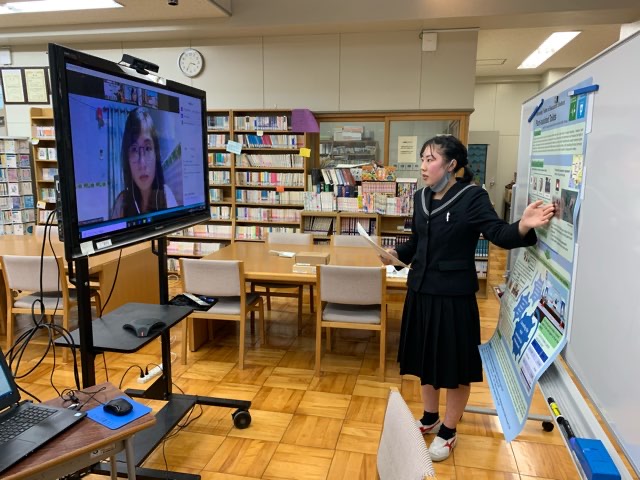 Feb 2020 – APU provided their last online support session for the year. Three teams of students enrolled in the "Overseas Training" elective course had an English poster session with Vietnamese students studying at APU. The undergraduate students provided not only points on how to improve their presentation, but also asked questions that challenged the basis of their research. It was a great opportunity for the students to learn about robust research.