Academic Skills for High School Students
In collaboration with Shizuoka University, a FALCon partner university, a lecture on academic skills essential for tertiary education was organized for our first-year students on 14 Sep 2020. Through this lecture, we hope to cultivate in students the ability and passion to conduct research.
The lecture was given by Associate Professor Suto Satoru from the School of Regional Development at Shizuoka University. Citing concrete examples, Professor Suto gave an easy-to-understand lesson on what critical thinking is and its importance in further education and research.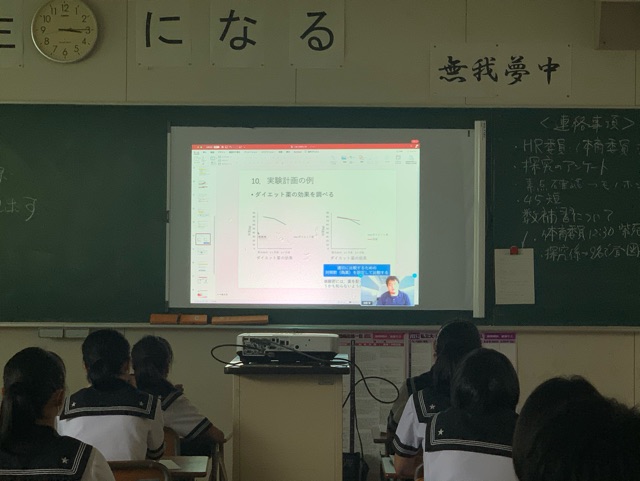 Students' voice
"I have never done research before, so I have been worried about how to go about doing my own research, but after listening to this lecture, I now understand the basics of research and scientific thinking necessary for my project. What I especially like about today's lecture is that I learned that it is always good to start with a question out of personal curiosity, before thinking about it as an academic question. I think that I will be able to do a more methodological research from now on, and so I would like to make use of what I have learned with my team."
"There were many occasions that I felt that I had no idea what to write for the "free research" assignment that we always get for the summer vacation. However, through today's talk, I understand that it is important to question objectively by comparing various conditions. I think today's lesson will be very useful in the research project that I am working on now, so I will summarize what I have heard at home and make good use of it."