1st-year students (grade 10) have a PBL class every Wednesday and conduct their research and projects with various issues related to SDGs. Mishima Kita is playing a leading role in developing a curriculum for PBL as a Center of the WWL project, making the classes open to other high school teachers. This year, 56 teams conducted their research and projects, following the process below.
Setting problems and teambuilding
Students understand what SDGs are and learn how to discover issues, setting goals for their study. They organize into teams based on SDGs according to their individual interests and concerns.
Introductory class for SDGs: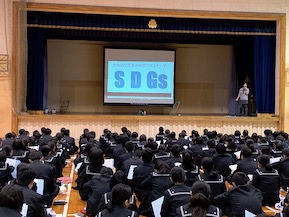 PBL game (A Grave Mistake):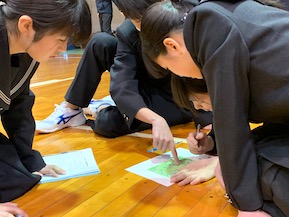 Silent teambuilding: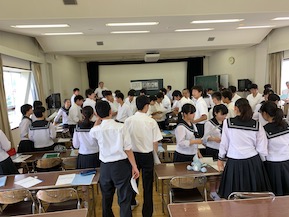 Basic Skills for Research and Fieldwork
Students are supposed to master some basic academic skills to be used for the projects. They start to plan their fieldwork. They are encouraged to take their own actions, not stopping at the stage of collecting information.
Lecture on data science: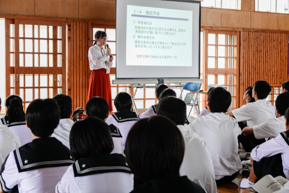 Presentation
They experience poster presentations to deepen their research. In the process, they are supposed to reconstruct their research process. Experts helped them out in October and December, providing suggestions to guide the students.
Advice from experts: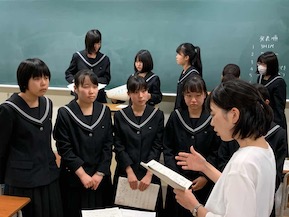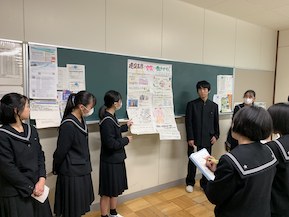 Individual Report
Students conclude their study and write an individual report on their own research and projects.