Students Performed Poster Session on SDGs
Our school hosted "The High School Student Conference of Poster Session on Global Issuses" on February 2nd at Plaza Verde in Numazu City as a compilation of the SGH project for five years. Thirty teams of nine schools including us from Shizuoka prefecture participated in this conference. Their studies were focused on SDGs. After the sessions, our students held two workshops.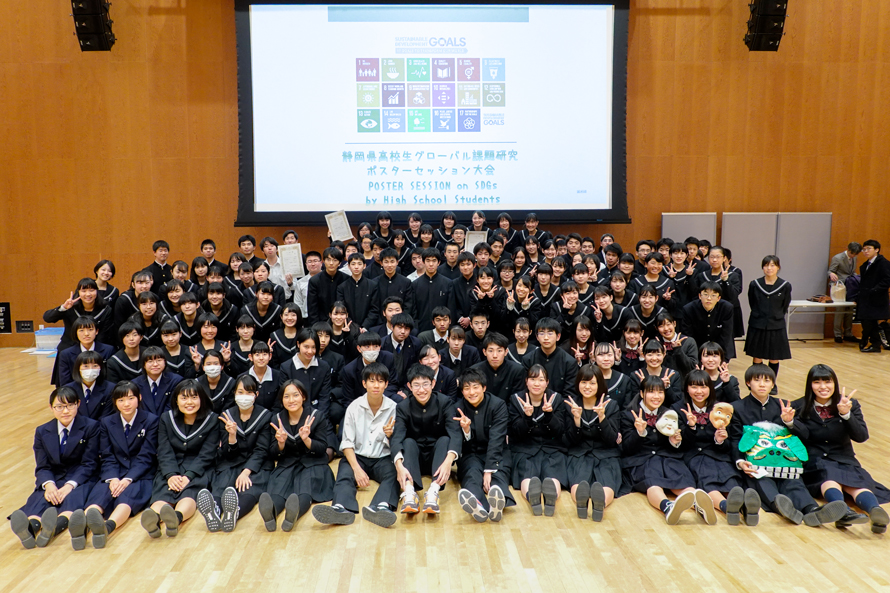 Participant
Twenty one teams from our school made presentations in English as same as the previous day. Others made presentations in Japanese as follows:
Fugakukan SHS: Need Green in the Affected Area
Fuji municipal SHS: Brighten the City with Solar Lights
Fuji municipal SHS: Yoshinaga Green Propject
Yoshiwara SHS: Revitalize the local for homey neighborhood
SURUGA-SOGO SHS: SDGs Sugoroku
Shizuoka chuoh SHS: Efforts to Revive Genji Fireflies Around School
Shizuoka Agriculture SHS: Protection of Indigenous Crop "Katsubushi Imo"
Fujieda Kita SHS: Activation Project for Depopulated Region by Farm Inn
Kakegawa Nishi SHS: Kakegawa Castle Projection Mapping
Fujieda Kita SHS was awarded the Excellence Award. Kakengawa Nishi SHS and Team Three Frogs from our school were awarded the Encouragement Prizes selected by participants' vote.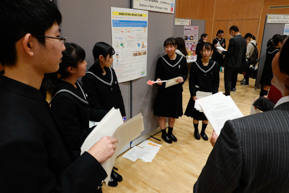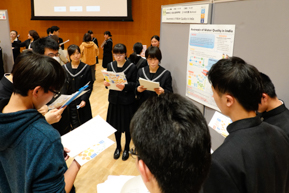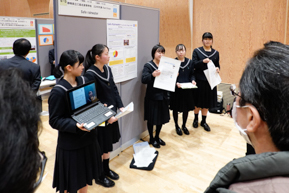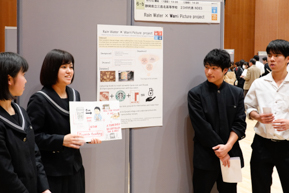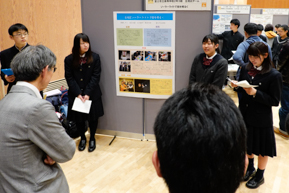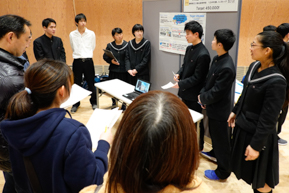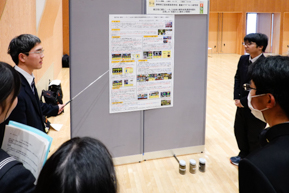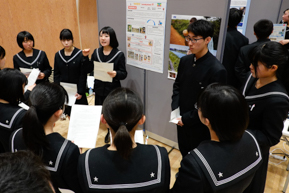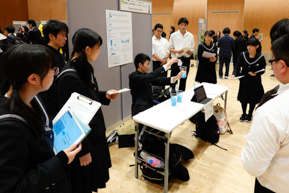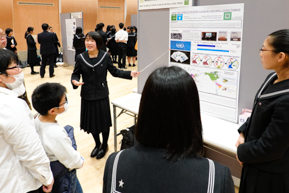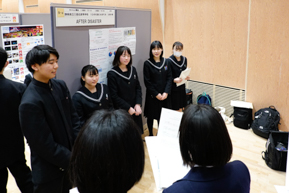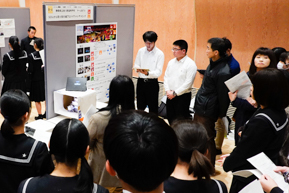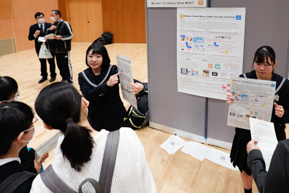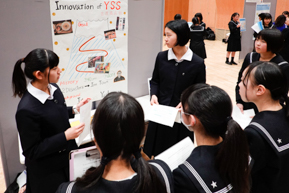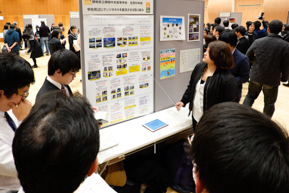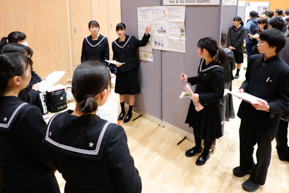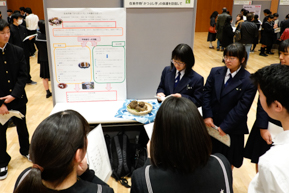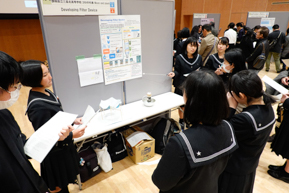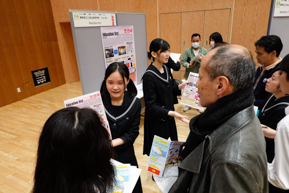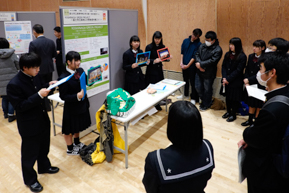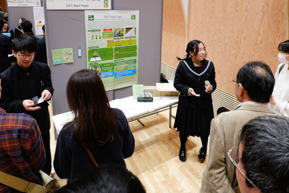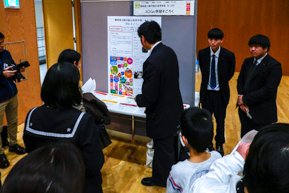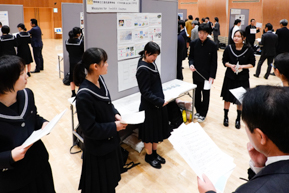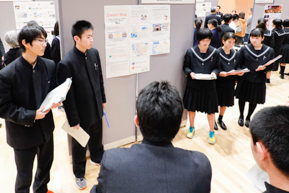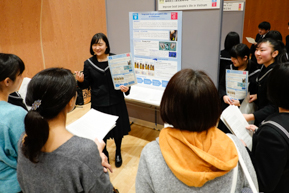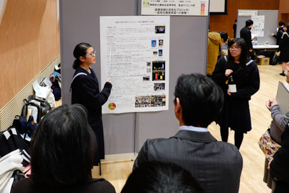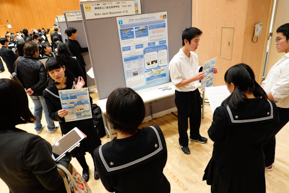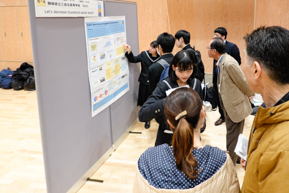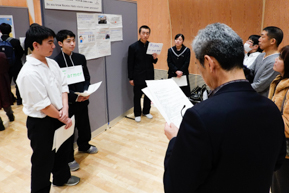 Workshops
The second graders of our school were in charge of the facilitators of the two workshops. One of them was an activity to understand the SDGs concept and another one was to learn the importance of green infrastructure. Students were relieved from the sense of tension in the poster session and could enjoy activities very much.